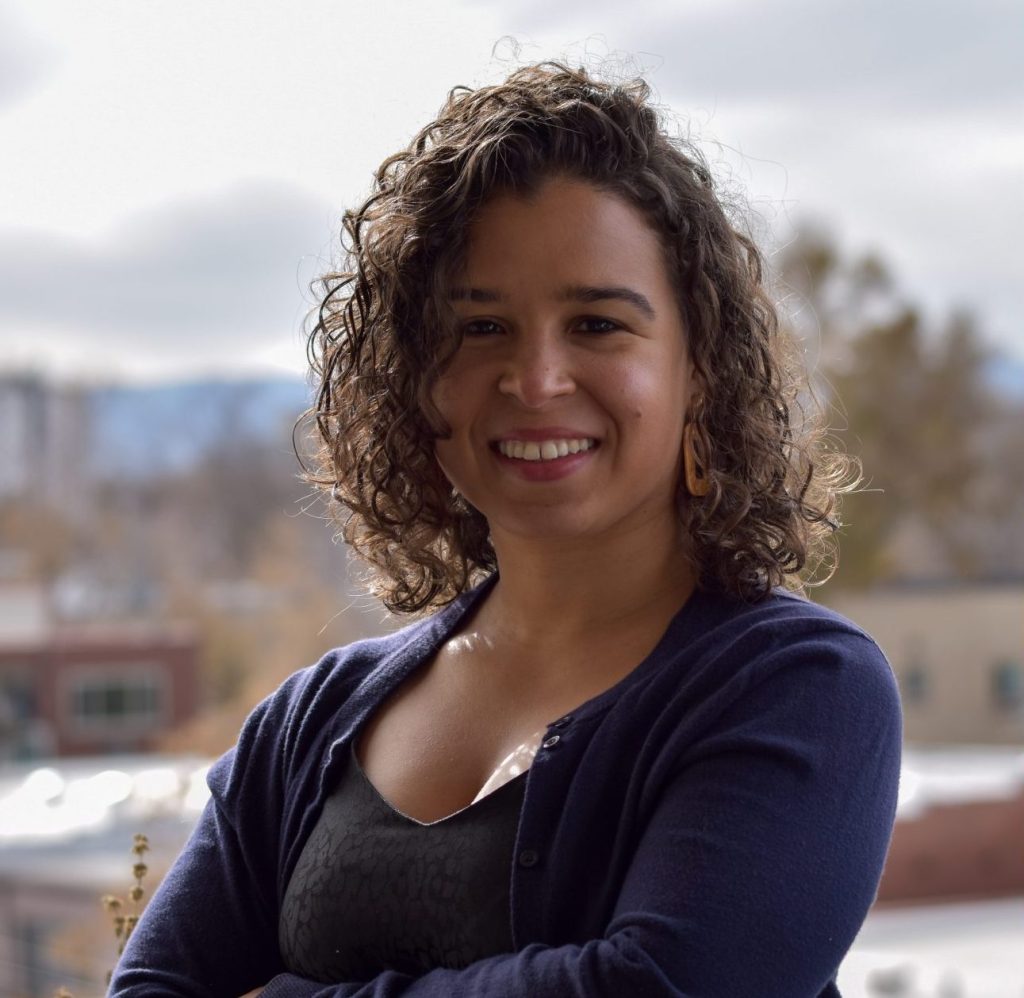 Mariana began working at the Internet Society Foundation in March 2022 as a Grants Specialist.
After earning a Bachelor of Arts in English from the University of Florida, Mariana spent two years as an AmeriCorps volunteer in Miami, Florida and Baltimore, Maryland. Her time in AmeriCorps working with youth and young adults led her to pursue a Master of Social Work and a Master of Legal Studies from the University of Denver.
Mariana most recently worked for the City and County of Denver, where she helped to bring a range of housing and economic development initiatives to fruition by supporting the administration of grant funds from the United States Department of Housing and Urban Development.
Born in the US to immigrant parents, Mariana was raised speaking Spanish at home, and with the mindset that there is always room for one more person at the table. She enjoys learning new things, adventuring with her partner and their dog Moonshine, and spending time in the kitchen.
Mariana resides in Denver, Colorado, but is often pining for the food, warmth, and beaches of her hometown Miami.
---
Get to know Mariana
Favorite Quote
"Being born is the first exile.
To walk the earth is an eternal diaspora." – Cindy Jimenez – Vera
What do you most enjoy about the work you do?
I enjoy the work I do generally, but my favorite part is supporting our grantees to accomplish the goals and objectives they've set out for themselves.
Your favorite podcast, book, or movie?
The most recent book I read that I really enjoyed was "The Body is not an Apology: The Power of Radical Self-love," by Sonya Renee Taylor.
What do you like to do when you're not working?
During spring and summer, you can find me outside gardening, at the park with my dog, or hiking with friends and family.
Place in the world you'd love to visit?
I think for me it is easier to name the places in the world that I wouldn't love to visit, but at the top of my travel bucket list right now are Spain and the Dominican Republic.
---