Grant Deadline
17 May 2020
Our Emergency Response Programme will provide funding to organizations working on projects that utilize the Internet to improve lives during or in response to an emergency situation. In 2020, the Foundation's focus will be on projects that respond to the COVID-19 pandemic, both during the immediate period of the crisis but also looking ahead at responses to the inevitable "second wave" later this year/into 2021.
Programme Objectives
Provide urgent support to produce lasting, positive outcomes in response to a regional or global emergency
Help ensure the success of existing Internet-based initiatives and/or help create new ones that encourage long-term resiliency
2020 Focus: Coronavirus and COVID-19
At the Foundation, we are all acutely aware of the impact that COVID-19 is having on our own lives and those of millions of others. And more than ever, we recognize the importance that the Internet plays during this uncertain time, serving as a lifeline that enables children to continue learning; families and friends to stay connected; and vital public health information to keep circulating. Access to the Internet and its solutions can create healthier and safer communities, reduce vulnerabilities and help build the resilience communities need to navigate this pandemic and emerge better prepared in the future.
The Foundation is committed to working with organizations that take known Internet-based technical solutions and apply them to COVID-19 responses or are pivoting from their "regular" activities to create new projects or reworked technical solutions that respond to the pandemic.
Below are examples of projects that the Foundation may consider for funding and are provided for illustrative purposes. Other innovative ideas are encouraged:
Applications that accelerate and coordinate humanitarian response
Services that promote and enable distance learning for students
Research and documentation on:

Censorship of COVID-19 public health and safety information or

The increasing use of surveillance technology in the name of public health or safety

Circumvention solutions that provide access to blocked public health and safety information or directly respond to increased COVID-19-related censorship
Platforms that establish new pathways to alternative livelihoods
Indexes that demonstrate urban and/or rural pandemic preparedness
2020 Eligibility
The basic eligibility requirements for all Foundation grants are outlined here. All applicants must ensure that they meet these basic requirements.
The Foundation is interested in funding organizations that:
Are committed to the using the Internet as a force for good
Implement global and/or regional projects with measurable and documented impact on individuals and local communities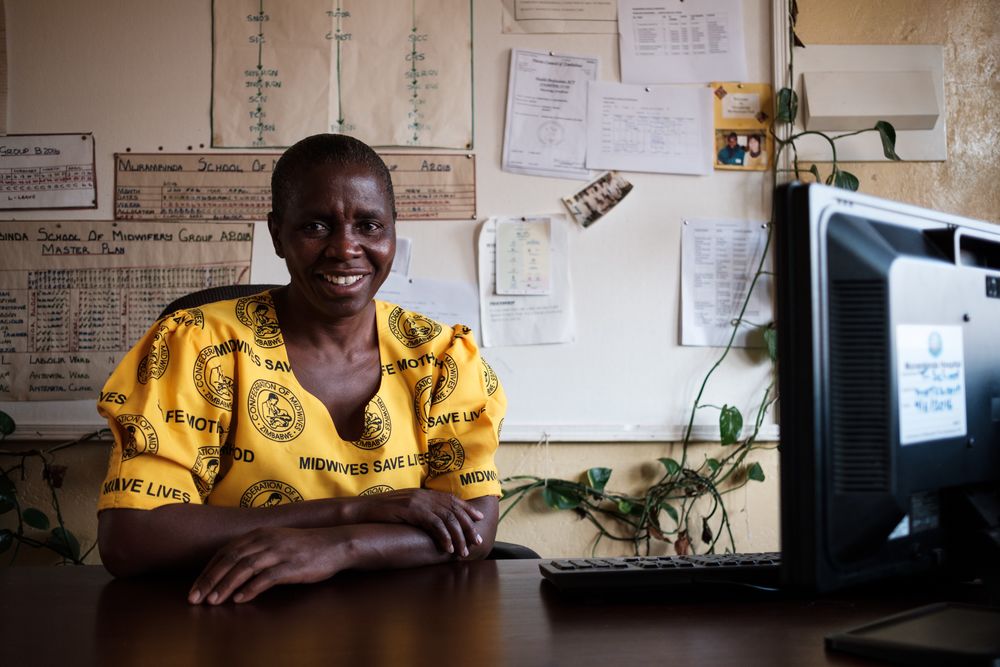 Selection Criteria
Organizations will be asked in the online application form to:
Demonstrate previous experience in managing grants of at least US$250,000 within a one-year period. Experience in managing subawards to local groups is desirable as well.
Clearly articulate how the proposed project directly addresses the current urgent period of the crisis while also having direct positive impact during the inevitable "second wave" of the pandemic later this year and into 2021.
Demonstrate innovative ideas and creative thinking to address this emergency, such as repurposing proven technical solutions to make lasting effect.
Note: We will not consider applications that do not propose Internet-based interventions.
An Independent Review Panel (IRP) will determine the success of eligible applications based on the following:
The proposed project effectively responds to a clearly identified need.
The proposed project addresses not only the immediate crisis, but also provides resiliency after this more urgent need has been addressed.
The applicant demonstrates the necessary knowledge, experience and capacity required to rapidly and successfully implement this project.
The project team has identified relevant outcome indicators that demonstrate sufficient impact, relative to the funding level.
Funding
Grants of $250,000 to $500,000 USD will be awarded for projects lasting up to 12 months.
2020 Timeframe
Applications now closed
Independent Review Panel evaluation: 18 May to 29 May 2020
Decisions shared: Beginning 1 June 2020
Frequently Asked Questions
Are Internet Society Chapters eligible to apply for the Emergency Response Programme?
Internet Society Chapters may apply for the programme if they meet the eligibility criteria, namely, being registered as 501c3 organizations or equivalent and being able to demonstrate past experience in managing grant awards of USD$250,000 or more.
Can organizations partner with other organizations or have sponsorships in order to meet eligibility requirements?
Yes, we encourage partnerships.
If the applying organization wants to partner with or sub-grant to other organizations, do those other organizations also have to meet eligibility requirements (non-profit designation and capacity)?
No, only the applying organization must meet the eligibility requirements. However, applying organizations with several partners or sub-grantees may be asked to provide additional documentation.
Are members of the Independent Review Panel (IRP) eligible to apply for funding?
No, IRP members are not eligible to apply for this funding.
Can an organization submit more than one application to this programme?
Yes, organizations may submit as many applications as they wish.
Do organizations have to be legally registered in the country in which the activities will take place?
No, the applying organization must be registered as a 501c3 or equivalent only in its home country.
Do organizations have to register with NGOsource prior to applying?
No, organizations do not have to register with NGOsource in order to apply for funding.
Is there a desired word count for questions on the application?
Yes, some questions have character limits. These can differ from 200 to 1000 characters depending on the question. As a tip, use bulleted lists to give your answers succinctly.
How to Apply
Applicants are strongly encouraged to register their organization in the Foundation's grants managements system prior to the application window opening. Please allow adequate time to prepare your registration submission as it will be closely reviewed by Foundation staff.
Only applications submitted in the Foundation's grants management system by the deadline will be considered for funding.
Incomplete applications or applications that do not meet eligibility requirements will not be considered (see "Eligibility" section above). 
Questions?
If you have questions about this programme or the application process, please email Shayna Robinson, Programme Officer at [email protected].