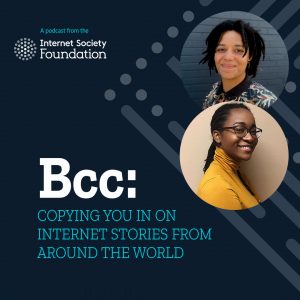 Join Internet Society Foundation Program team members, Shayna and Paige, in exploring the many facets of the Internet and its power as a force for good in the world.
Listen as they copy you in on interviews with experts, thoughtful stories from around the globe, and trending topics about everyday digital life.
LEO Satellites
22 August 2022
Shayna and Paige talk about the name of the show and more email etiquette. Later, Shayna discusses LEO satellites with Dan York, the Internet Society's Director of Online Content and the 2022 Project Leader for the LEO Satellite project.
BONUS – Research grantee LEO project
22 August 2022
Our teammates Sophie and Su chat with our grantees Joanna Kuelsza, Assistant Professor of International Law and Internet Governance at the University of Lodz, Poland, and Berna Akcali Gur, Visiting Researcher at the Dickson Poon School of Law, King's College London, about their research project, titled "Global Governance of LEO (low earth orbit) Satellite Broadband".
Episode 1 – Season two trailer!
24 June 2022
Shayna and Paige are back to explore all aspects of the internet and its power as a force for good. Be sure to catch up on season 1 and subscribe for more information about season 2 of Bcc.
Episode 4 – The cost of exclusion
17 December 2021
Shayna and Paige are joined by their Foundation teammate, Julia Plume, as they discuss daylight savings and UTC. Paige interviews Teddy Woodhouse and Ana María Rodríguez, two researchers on the World Wide Web Foundation's Alliance for Affordable Internet (A4AI) research program, about their new report on the digital gender divide and the monetary costs of excluding women and girls from the Internet.
Episode 3 – BOLT: Building Opportunities & Leveraging Technology
17 November 2021
Shayna and Paige chat about Wikipedia, coding, and the new BOLT Grant Program at the Internet Society Foundation. Shayna interviews Jessica Clark, the Executive Director of Dot Connector Studio, about the the future of the Internet and who is still not connected in 2030.
Episode 2 – Lego My Blockchain
17 October 2021
Shayna and Paige talk about who owns emojis and what exactly is a blockchain. Shayna interviews David Johnson, a university lecturer, researcher and grantee of the Internet Society Foundation's Research Program. David, based in Cape Town, South Africa, walks us through a definition of blockchain and discusses his research project titled, Can decentralized blockchain-based economic systems incentivize vulnerable communities to create and grow their own networking infrastructure, services, and content?
Episode 1 – Zoom University
17 September 2021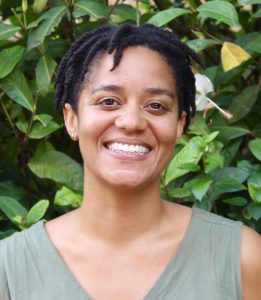 Shayna Robinson
Program Officer
Shayna Robinson is the Program Officer for the Internet Society Foundation's Research and Innovation Programs as well as the Emergency Response Grant Program.  She began working with the Foundation in April of 2020.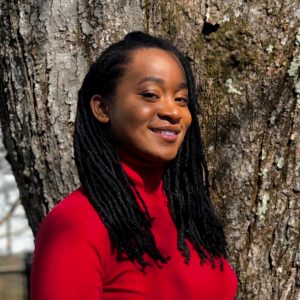 Paige Samuels
Program Coordinator
Paige Samuels is the Programme Coordinator for the Internet Society Foundation. She began working at the Foundation in May 2021. Prior to joining the Foundation, she was the Research and Program Assistant at American University's Office of Experiential Learning.