---
October 2021 program update
See our Emergency Response Grant lookback
---
The Emergency Response Program provides funding to organizations working on projects that utilize the Internet to improve lives during or in response to an emergency situation. In 2021, the program focused on projects that responded to COVID-19 by connecting vulnerable and disproportionally affected communities to the Internet. Looking ahead, the Emergency Response program focus will be updated in response to regional or global emergency needs identified by the Foundation and its stakeholders.
The Emergency Response program is one component of the Foundation's RARE (Resiliency and Responding to Emergencies) program, which seeks to help communities enhance preparedness and build Internet resiliency when faced with adverse events such as national disasters.
Program Objectives
Provide urgent support to produce lasting, positive outcomes in response to a regional or global emergency.
Help ensure the success of existing Internet-based initiatives and/or help create new ones that encourage long-term resiliency.
2021 Focus: COVID-19
As the global coronavirus pandemic continues to impact our communities, we've grown more resilient as a society and have found new ways to cope with the disruption in our lives. However, as we adapt to a new normal, the challenges ahead of us have also changed and reflect the need to solve different types of problems in response to the pandemic. We believe the Internet continues to play a critical role in promoting healthier and safer communities, reducing vulnerabilities, and building resilience as we look ahead.
The Foundation is committed to working with organizations that seek to connect vulnerable and disproportionately affected communities to the Internet in order to respond to challenges presented by the coronavirus pandemic. This includes establishing new networks, improving network access, and/or increasing network reliability, speed, or security. Projects should take into account the digital ecosystem of affected communities and be responsive to technological needs at the local level.
Looking ahead, the Emergency Response program focus will be updated in response to regional or global emergency needs identified by the Foundation and its stakeholders.
Eligibility
The basic eligibility requirements for all Foundation grants are outlined here. All applicants must ensure that they meet these basic requirements.
The Foundation is interested in funding organizations that align with the Internet Society's mission and its work for an open, globally-connected, secure, and trustworthy Internet for everyone.
For this particular program, we will not consider applications that:
Do not propose Internet-based interventions
Are submitted by an individual, rather than an organization
Do not directly address the Emergency Response program focus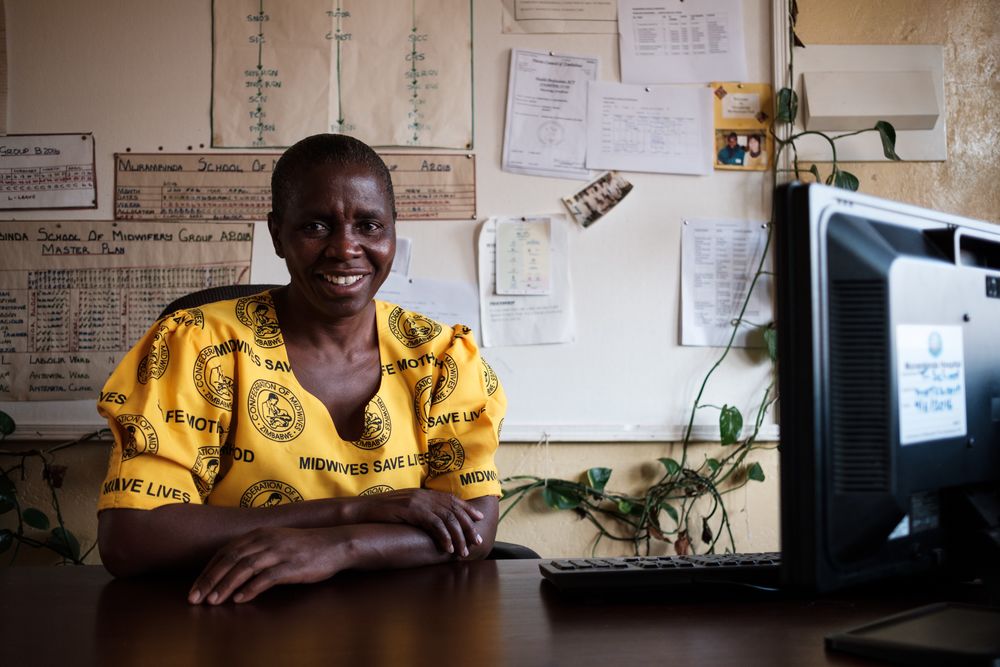 Selection Criteria
Organizations will be asked in the online application form to:
Demonstrate previous experience in managing grants of at least US$250,000 within a one-year period. Experience in managing subawards to local groups is desirable as well.
Clearly articulate how the proposed project directly addresses a connectivity issue for vulnerable and disproportionately affected communities.
Articulate how this solution is regional (meaning multiple countries in one geographic region) or global (meaning multiple regions around the world) in nature.
An Independent Program Review Committee (IPRC) will determine the success of eligible applications based on the following:
The proposed project effectively responds to a clearly identified need.
The proposed project addresses not only the immediate crisis, but also provides resiliency after this more urgent need has been addressed.
The applicant demonstrates the necessary knowledge, experience and capacity required to rapidly and successfully implement this project.
The project team has identified relevant outcome indicators that demonstrate sufficient impact, relative to the funding level.
Funding
Grants of $250,000 to $500,000 USD will be awarded for projects lasting up to 12 months.
Frequently Asked Questions
Are Internet Society Chapters eligible to apply for the Emergency Response Program?
Internet Society Chapters may apply for the program if they meet the eligibility criteria, namely, being registered as 501c3 organizations or equivalent and being able to demonstrate past experience in managing grant awards of USD$250,000 or more.
Can organizations partner with other organizations or have sponsorships in order to meet eligibility requirements?
Yes, we encourage partnerships.
If the applying organization wants to partner with or sub-grant to other organizations, do those other organizations also have to meet eligibility requirements (non-profit designation and capacity)?
No, only the applying organization must meet the eligibility requirements. However, applying organizations with several partners or sub-grantees may be asked to provide additional documentation.
Are members of the Independent Program Review Committee (IPRC) eligible to apply for funding?
No, IPRC members are not eligible to apply for this funding.
Can an organization submit more than one application to this program?
Yes, organizations may submit as many applications as they wish.
Do organizations have to be legally registered in the country in which the activities will take place?
No, the applying organization must be registered as a 501c3 or equivalent only in its home country.
Do organizations have to register with NGOsource prior to applying?
No, organizations do not have to register with NGOsource in order to apply for funding.
Is there a desired word count for questions on the application?
Yes, some questions have character limits. These can differ from 200 to 1000 characters depending on the question. As a tip, use bulleted lists to give your answers succinctly.
How to Apply
Applicants are strongly encouraged to register their organization in the Foundation's grants managements system prior to the application window opening. Please allow adequate time to prepare your registration submission as it will be closely reviewed by Foundation staff.
Only applications submitted in the Foundation's grants management system by the deadline will be considered for funding. Applications will be reviewed in the order that they are received. We encourage you to submit your application early.
Incomplete applications or applications that do not meet eligibility requirements will not be considered (see "Eligibility" section above).
You may also consult this guidance on how to develop a strong application.
Questions?
If you have questions about this program or the application process, please email [email protected].  
Due to the anticipated volume of applications, we are generally unable to answer questions for additional information or provide specific feedback to all applicants.