...and we believe everyone deserves the chance to be connected
We support efforts to ensure that the Internet is open, globally-connected, secure, and trustworthy.
We champion the use of the network as a critical technical infrastructure that can bring communities better education, healthcare and economic opportunity among other important areas of focus.
We believe that by working together, we can use the Internet to shape a better future for us all and positively impact humanity worldwide.
We do this by funding projects working on social challenges such as:
Digital skills and literacy
Community networking
Internet-based emergency response and disaster relief
Greening the Internet
Making the Internet more trustworthy
To hear more about our grant opportunities and impacts, subscribe to our newsletter


Our work across the world
We've been funding projects around the world since 2015, and we currently support grantees in 58 countries across 6 continents
We awarded $4,476,879 million in funding in 2020.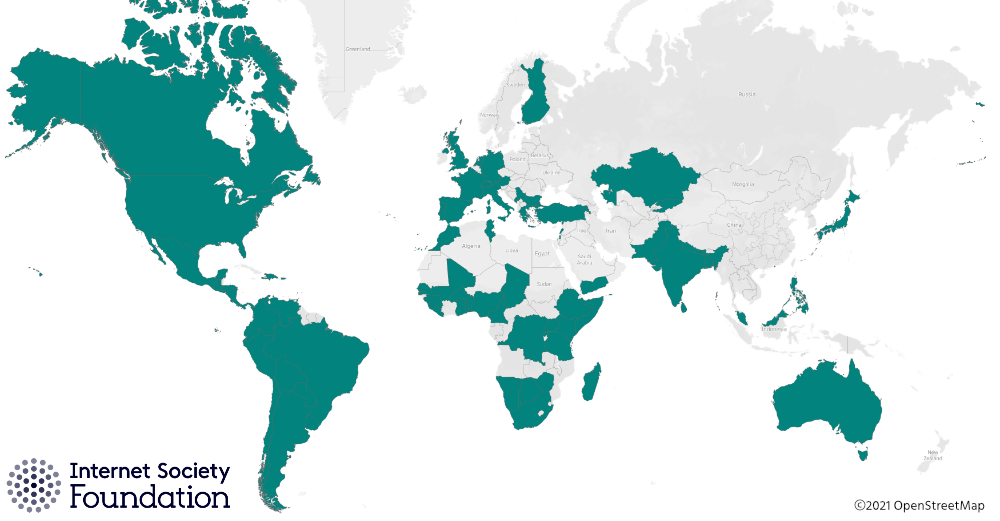 Our work in focus: Brazil
On the fringes of the Amazon in northeastern Brazil, many communities live in fear of attacks by invaders who slash and burn forest to make way for illegal mining, cattle and soy plantations.
This is also one of the country's poorest regions and the low potential profits have left most communities without Internet access.
"These are very marginalized communities that have lots of problems in struggling to survive after large landowners took their lands from them. Accessing the Internet is, for them, a matter of survival … for their physical survival, as they still have to defend themselves from attacks; for their survival as an independent cultural community; and for their economic survival. Even being able to sell their products on the Internet allows them to stay in their communities and not go to look for work in the big cities."

Flávio Rech Wagner, President of the Internet Society Brazil Chapter and a professor at the Federal University of Rio Grande do Sul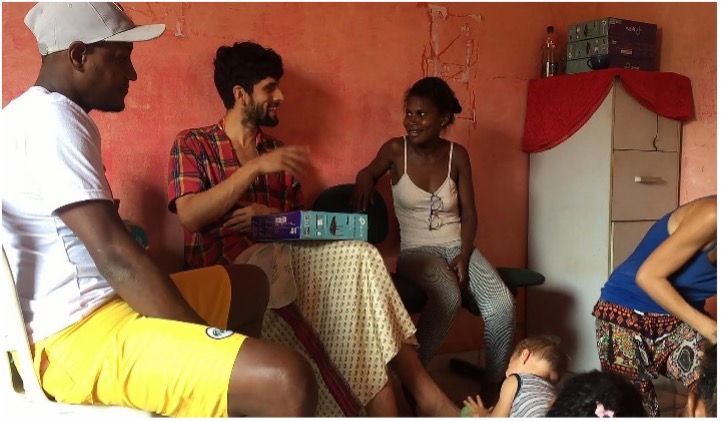 To help address this, we gave a $30,000 grant to build and expand community networks in three indigenous and formerly enslaved communities in the northeastern Brazil, through Internet Society Brazil Chapter and NUPEF.
They built the networks hand-in-hand with residents, installing wifi radio routers while providing training so the community can keep the network running.
Since they launched, the networks have changed communities lives – now they're trading, accessing government services and learning online.
"The majority of our problems have been solved by the Internet! Before, we used to spend a whole day trying to sell our oil. Now, all we need is one call or a message … and we have been able to know and comply with restrictions."

Resident, Genival Ferreira Brito
To hear more about our grant opportunities and impacts, subscribe to our newsletter