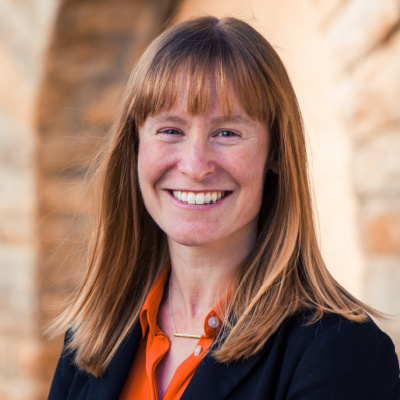 Jenn is the Program Officer for the Internet Society Foundation's Beyond the Net Funding Programs as well as the Strengthening Communities/Improving Lives and Livelihoods (SCILLS), Internet Governance Forums (IGFs) and Schools of Internet Governance programs. She began working with the Foundation in September 2022. Prior to joining the Foundation, Jenn worked on a variety of grant-making initiatives at Mozilla for six and a half years that focused on understanding trustworthy artificial intelligence, integrating ethics into computing education, leveraging high-speed technologies for education, and building wireless networks for post-disaster and under-connected communities. 
Before entering the world of tech-related philanthropy, Jenn worked on a variety of causes ranging from water and sanitation microfinance to workforce development and affordable housing. Throughout all of her work, Jenn has woven a thread of removing obstacles that enable people to build the lives they want while strengthening communities. One of her greatest joys is working with people across cultures and geographies. Jenn holds a Master's in Business Administration from the Bloch School at the University of Missouri, Kansas City, and a Bachelor's degree in Biochemistry from the Rochester Institute of Technology.
When not working, Jenn can be found creating cocktails, singing in a band, reading non-fiction books, and traveling the world. She is based in Kansas City, Missouri where she resides with her husband, Brian, and her cat, Artemis.