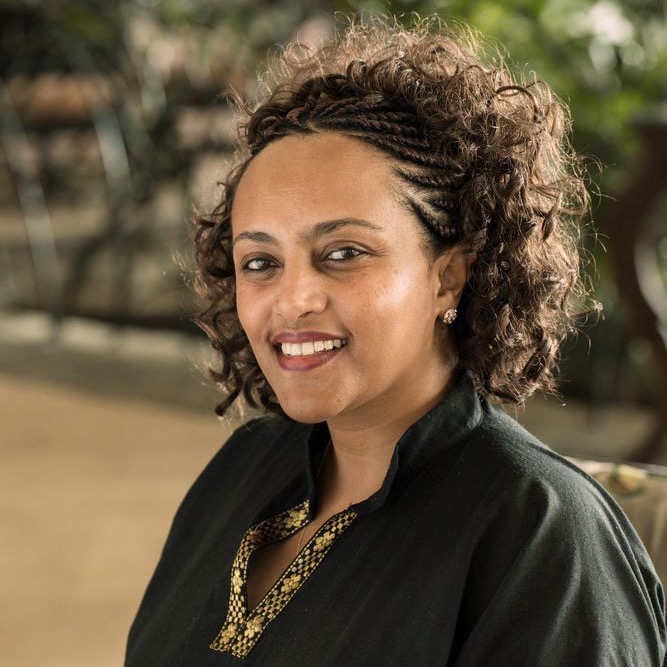 I am the Director of Translations at the Internet Society Foundation.
As part of the Content Communication Team, I strategically lead the Translations work and monitor its quality to deliver clear, consistent, and accurate content that is accessible and understandable to our target audiences, so that they can act and be part of our mission of ensuring that the Internet is for everyone. 
I have over 20 years of eclectic experience, working for international organizations in French language teaching for foreigners, global event organization, public relations, translation, consecutive interpretation, editing, communication and journalism.
During my career, I have held positions at the Alliance Ethio-Française, as Public Relations Officer and Artistic Events Organizer, and at the International Committee of the Red Cross Delegation to the African Union, as Senior Communication Officer. I have also broadly collaborated with several media channels such as the Ethiopian Broadcasting Corporation, ARTE, France 3, Canada Radio (CBC), and the London Weekend Television, Granada Media.
Before joining the Internet Society in 2011, freelancing was one of the ways that allowed me to extend my linguistic services to a wide range of entities such as the United Nations Development Program (UNDP-SURF), the French Center for Ethiopian Studies (CFEE), the Pan African Chamber of Commerce, and Industry (PACCI), and SOS Enfants Ethiopie, among others.
I hold a Master's degree in Journalism and Communications from the Addis Ababa University, a Bachelor's degree in Educational Psychology, minoring in English language, and I am certified in bilingual translations from the University of London in Paris.
I am passionate about languages, arts, cultures, and reading as varied a collection as possible.
I am currently based in Ottawa.