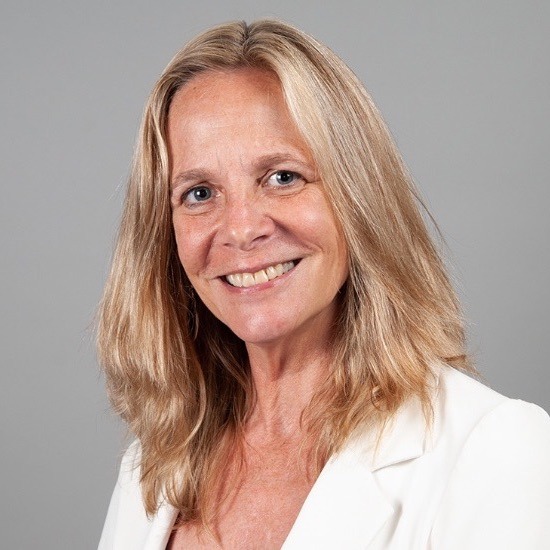 Sarah Armstrong joins the Internet Society Foundation as the Executive Director. She brings with her a career that has been dedicated to non-profit, humanitarian and international development work.
Her previous position was with Abt Associates where she directed the Marketing Communications department and was responsible for strategy, operations and program management for the communications, marketing and business development functions. She had been with Abt for more than seven years.
Before joining Abt, Sarah worked as The United States Agency for International Development's Director of Outreach and Communications in Juba, South Sudan. It was at that time that South Sudan was becoming a new nation. She has also been a consultant to domestic and international non-profits and has directed successful programs for a wide range of organizations including AARP; the American Red Cross; and clients of Porter Novelli, an international public relations firm.
In 2004, Sarah established A Brighter Tomorrow for Africa Foundation (BTA), a non-profit dedicated to improving the lives of women and children in Sierra Leone, West Africa through the financial support of small, community-based organizations. The organization now develops and maintains school feeding programs in rural and urban areas of Sierra Leone for over 1000 children who are now able to succeed in school because of the nourishment they receive. They are advancing in grades, passing national exams and moving on to university. In the Fall of 2017, BTA provided support for mudslide victims at camps in Freetown, the country's capital. And, during the recent Ebola crisis, when children were quarantined in their villages and not permitted to go to school, BTA provided hundreds of radios so students could tune in their teachers over the air waves.
Sarah is the recipient of the Humanitarian Leadership Award, awarded by National Organization of Sierra Leoneans of North America and has travelled and worked extensively in the developing world. She was born in White Plains, NY and has lived in seven U.S. states, the District of Columbia, South Sudan and Paris, France. She holds a BA in French from Dickinson College. Sarah brings to The Internet Society Foundation a life-long passion for improving the lives of those in need throughout the world.