By Nicoletta Metri
With 89% of its population online, Kenya has one of the highest levels of Internet penetration in the world. Young people, especially the most vulnerable populations – those living in the streets and care institutions – now have access to educational, employment, and economic opportunities unheard of just a few decades ago. But a recent survey by "Safe Online, Safe On Land" on how children in Kenya use the Internet, included some surprises. The survey looked at ninety-four young people selected among 300 rescued from the streets and now attending school in children centers run by the Koinonia Community. 66% were using the Internet (78% male, 22% female) and were between 13 to 19 years of age.
The research showed that the children spent more than 20% their time online accessing inappropriate content and chatting with people they do not know. One child said, "They are just social media friends, we discuss anything with them because they are available even though we have not met."
Safe Online, Safe On Land, supported by the Internet Society Foundation, was launched by MediaNet Works and the Internet Society Kenya Chapter to address some of these issues.
When asked, "Do you have an Internet account?" 32% of the children answered yes, even though opening an email account or an account like Facebook or Twitter, requires disclosure that the applicant is over 18 years of age.
How do children spend their time online?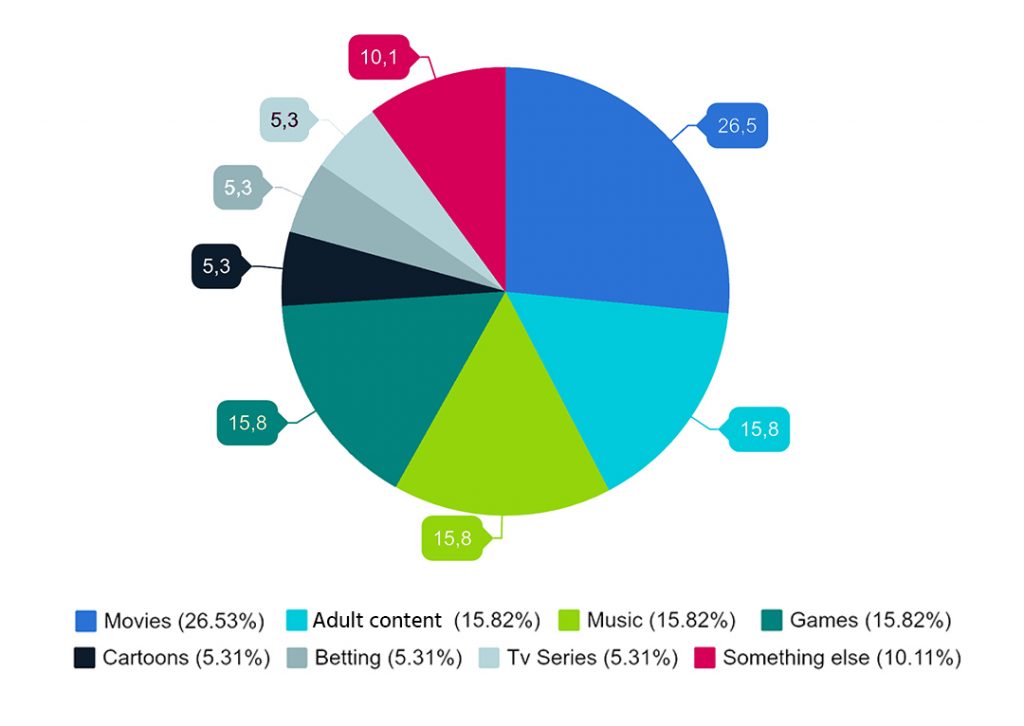 Even more surprising: while most parents, teachers, and guardians are aware that their kids are online, they don't check what they are doing and with whom they are communicating.
In other words, while the Internet can open a world of possibilities, without proper supervision and education, it can also expose young people, who are especially impressionable, to dangers. Through social networking sites, unsupervised children can post personal information, such as mobile numbers and home and email addresses, making it easier for predators and traffickers to find them. They can also be exposed to radical content, adult content, and cyberbullying.
Safe Online, Safe On Land was launched in February 2018 by MediaNet Works and the Internet Society Kenya Chapter to address some of these issues. The 12-month program promoted safe Internet usage and practices to Kenyan children. It was supported by the Internet Society Foundation and its Beyond the Net Funding Programme, and designed to benefit over 700 former street children living and schooling in Koinonia Community's rehabilitation centers.
The project's main goals: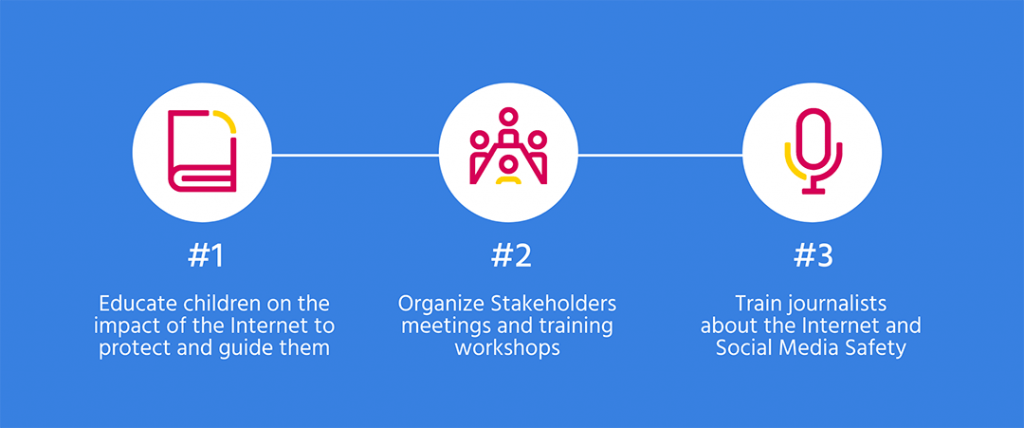 MediaNet Works and the Kenya Chapter were committed to creating a partnership program with organizations from County Governments, ISPs, ICT Industry, donors, and individuals to encourage safe and responsible use of the Internet. By all measures the project was successful. There were 30 participants, including the executive directors of Koinonia Community management, who presented the project to the Nairobi Child Protection Team. Safe Online, Safe On Land also enhanced the partnership with the Communication Commission of Kenya, Kajiado County Children & Youth Department, and initiated a partnership with the Tangaza University College.
The project also aimed to educate the media on Internet and social media safety. A one-day event brought together 20 media professionals: 9 journalists that included Royal Media Services, Kenya Broadcasting Corporation (KBC), and Standard Media (KTN); 2 community radio stations (Radio Domus FM and Mtaani Radio FM); Bloggers Association of Kenya (BAKE); and Kenya Correspondents Association (KCA), representing freelance journalists in Kenya. As a result of this training, media coverage on the topic of safer Internet use by youth included five radio/TV features, three TV shows, four articles, and one documentary.
Children learn through exploration and natural curiosity. The Internet is a wonderful tool, but we must help kids benefit from it without being exposed to the potential dangers. This pilot project can be scaled up around the world to achieve long-term, lasting change in hundreds of thousands of children and teens.
Watch the video of KTN News Kenya