By Israel Rosas
Improving the Internet's technical conditions is an ambitious challenge. It's an even greater challenge in one of the ten countries in the world with the greatest geographical scope. Internet exchange points (IXPs) offer a solution. In Argentina, IXPs have existed since 1998, where they've covered the major cities. Now, they're extending their scope to reach remote locations.
An IXP is a collaboration between parties interested in the Internet ecosystem. The Internet is not built by one sole actor, and the convergence of Internet service providers (ISPs), content providers, universities, and other public and private organizations demonstrate this. Leadership by the Argentine Chamber of Internet (known as CABASE) has been crucial to building IXPs, along with collaboration between and among many other organizations working with the Internet Society's Argentina Chapter.
The Argentina Chapter, with support from the Internet Society Foundation's Beyond the Net programme, is pursuing the installation of two new IXPs in remote areas of the country. Project leaders Hernán Seoane and Ernesto Golomb chose Río Cuarto and Ushuaia from among six possible locations with the most favorable conditions for IXP installations. The selection was made taking into consideration social impact in the region, technical feasibility, financial viability, and local actors capable of providing the project with funding.
With the newest IXP inaugurated in Río Cuarto, Province of Córdoba, in November 2018, the next project is development of an IXP in Ushuaia, Province of Tierra del Fuego, which will become the world's southernmost IXP. Development of both projects will benefit approximately 350,000 people. Carlos Mazari, engineer and technical project coordinator, emphasizes its importance, "We are extremely pleased at having completed this project. We thank CABASE and the Internet Society for their support, enabling us to take this significant step towards implementing connectivity in this region. Educational, rural, productive, and cultural activities will undoubtedly benefit significantly from the functioning of the IXP. We have reached this point with this objective and will continue working with the mission of making it become a reality."
As part of its thirtieth anniversary celebration in 2019, CABASE has planned a tour of the Internet Exchange Points deployed throughout Argentina. The IXPs in both Rio Cuarto and Ushuaia should be completed by then and are included on the list, so stay tuned for more news on this project in the upcoming months.
Cabase was established thirty years ago to bring cheaper, better, faster Internet to Argentina and its people. Over the last 30 years, Cabase has developed 20 IXPs, bringing faster Internet to businesses, schools, and people across Argentina. Follow Cabase on Twitter!
---
Author biography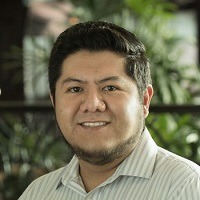 Israel Rosas is Outreach Manager for Latin American and the Caribbean region at the Internet Society. In this position, Israel supports the efforts in the LAC region to be more efficient in reaching out the diverse members of the community. Read his full bio here.